We focus on low itemized expenses so your headliner hits backend on every show.
EVERYTHING WE DO MAKES YOUR ARTIST
MORE PROFIT
Lower, true, itemized Expenses.
No padded expense lines.
More efficient, we book in 55 cities.
Better marketing technology.
Our focus is making headliner more $.
We negotiate better room rental rates.
With Afton, we're all on the same side.
We save you time & money.
Optional openers that will draw.
Reach 500,000+ fans and 75,000+ artists.
*For Afton Tours, we only are taking on national touring acts that are signed to a reputable record label, reputable booking agency, and have a proven tour history.
"The Classic Crime has used Afton for our last few tours and are very happy with our experience and the shows we played. They've provided our fans with the lowest ticketing fees, reliable customer service, and customizable tools in relation to our needs."
Matt Macdonald, The Classic Crime
"Afton is a blessing to work with. They understand touring and the value of a relationship. I would recommend Afton to anyone who is looking for a one stop shop."
Travis Ragan, Promoter & Owner Roxy Theatre, Mesa Theater
"The connections that Afton has have widened the scope for our band's ability to tour. The crew at Afton really cares about the band and sets them up for success, you really can't ask for more!"
Zach Bolen, Citizens
"Afton is great at learning an artist's objectives and goals for a tour and making those a reality. They truly care for the artist, which is shown through their relational approach."
Samuel Nagel, Humble Beast Records
"Afton is a great option for artists who wish to cut out a lot of expenses in the middle. It's a one stop shop for any artist hoping to maximize their touring profits."
Nathan Henry, Sherwood
READY TO GET STARTED?
We don't pad
itemized expenses
Every traditional promoter does it. Even the most above-board promoters. They almost have to. The "traditional tour model" pits Promoter directly against the Booking Agent and Tour Manager. Every $1 is fought over. At Afton, we build win-win offers where backend is hit every time – due to lower itemized expenses.
We negotiate
better rates
When itemized expenses are honest and true, every dollar on the expense line matters! Afton fights harder to negotiate better room rentals. Typically, Promoters are not too concerned if a club is being overpaid by $1,000 (especially if the venue is owned by that Promoter!). Afton is on your side, we negotiate every venue expense like it's our own money.
With AFTON, we're
all on the same side
Typically, the Tour Manager and Booking Agent are pitted against the Promoter. Every $1 is fought over, each entity is only looking out for themselves. With our tour model, we're all on the same side. Being honest and up front with each other makes the headliner more backend. Our industry doesn't need to be cutthroat.
We Save
You Time
Time is money. When you work with Afton for 5, 10, or 30 tour dates we save your Booking Agency dozens or hundreds of man-hours. You deal directly with us in a streamlined manner. We are the most effective and efficient Promoter. You no longer have to spend the time and money on a Promoter who books in just 1 city. Technology and social media has, in many ways, made the 1-city Promoter obsolete.
Better
Marketing
Afton's marketing team and custom-built software brings in better ROI with ads that turn into actual ticket sales. We've put on over 10,500 concerts since 2004 nationwide. We know what works, and we know what doesn't.
AFTON'S openers can
actually draw
For medium and larger tours we don't typically book openers. But for smaller tours we have a network of over 75,000 local and regional acts that we can pull from to find openers who will actually draw and bring in 30-50 people each. We also market our tours to the 200,000 band members on our platform and our database of over 500,000 previous ticket purchasers.
SCHEDULE A CALL
AFTON produces over
900 concerts per year nationwide

, and is a

Promoter & Talent Buyer

in the following cities: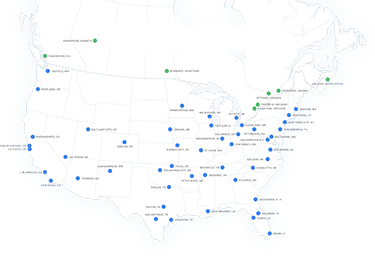 Seattle, WA
Pittsburth, PA
Portland, OR
Tampa, FL
Omaha, NE
Detroit, MI
Denver, CO
Kansas City, KS
Nashville, TN
Charlotte, NC
Houston, TX
Sacramento, CA
New Orleans, LA
Orlando, FL
Milwaukee, WI
Washington D.C.
Richmond, VA
Phoenix, AZ
Chicago, IL
Oklahoma City, OK
Hartford, CT
Little Rock, AR
Boston, MA
St Louis, MO
Baltimore, MD
San Francisco, CA
Salt Lake City, UT
New York City, NY
Philadelphia, PA
Memphis, TN
Los Angeles, CA
Las Vegas, NV
San Antonio, TX
Minneapolis, MN
Cincinnati, OH
Cleveland, OH
Miami, FL
Austin, TX
Indianapolis, IN
Atlanta, GA
Dallas, TX
San Diego, CA
San Jose, CA
Albuquerque, NM
Raleigh, NC
Columbus, OH
Jacksonville, FL
Tulsa, OK